DESIGN
Design in Positron Engineering Corporation, is considered special and peculiar with each Customer. This includes the different engineering requirements with respect many of the site locations associated with wide range of applications. Each project is a new experience, giving a chance to continuous improvement.
Standards:
● American Society of Mechanical Engineers (ASME)
● Tubular Exchanger Manufacturers Association ( TEMA )
● European Code for Unfired Pressure Vessels (EN 13445)
● American Petrochemical Institute (API)
● Power transformer and reactor fittings Oil-to-air heat exchangers (EN 50216-10)
● Specification for Oil-to-water Heat Exchangers for Transformers (IS 6088)
● Defense Standard (NES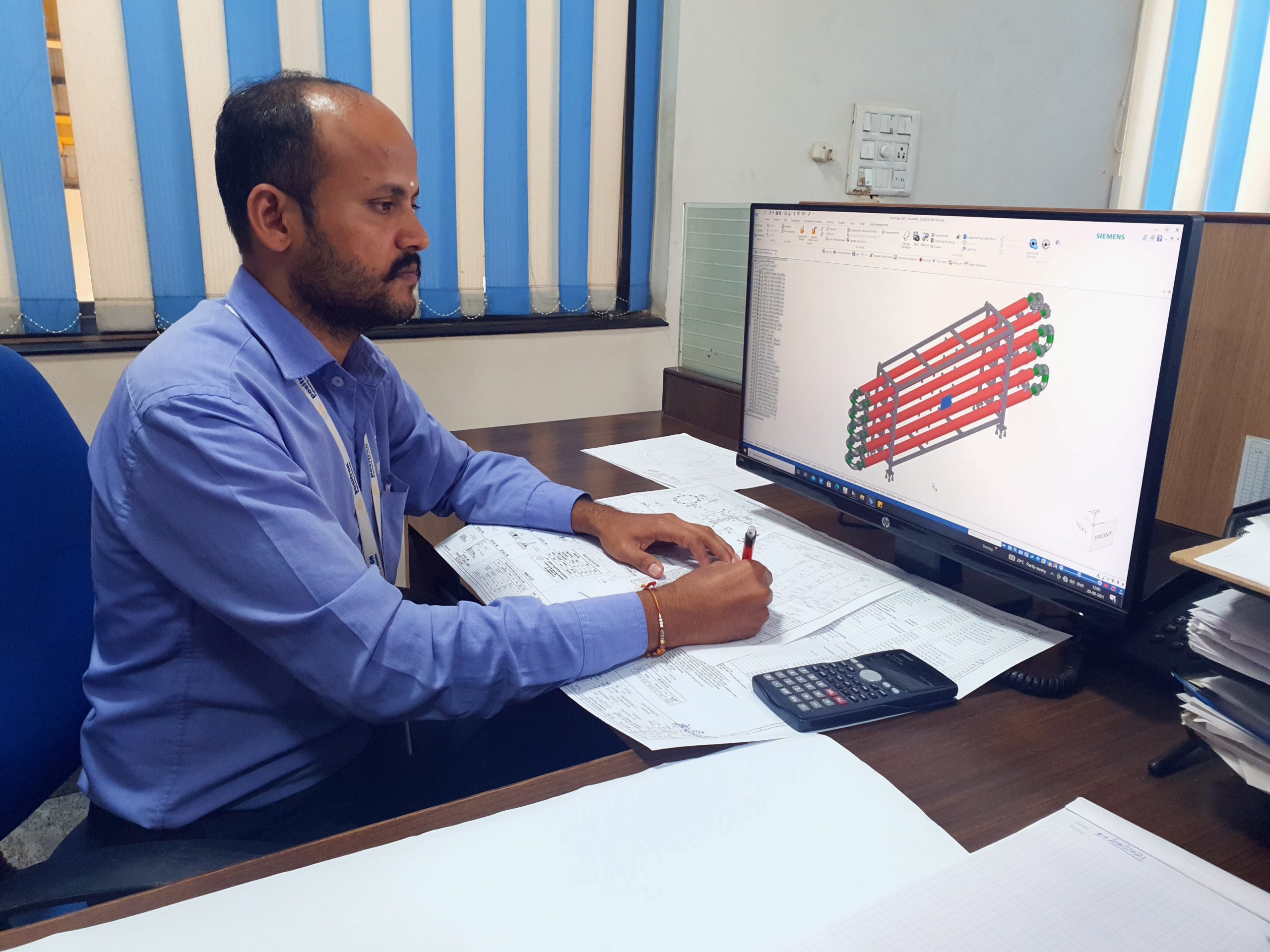 PRODUCTION
Machine shop, assembly, testing, painting facilities available at our plant in Belgaum are speciously located, with reliable starts and own power supply, water resources, roads. Belgaum being a Smart City, ensured infrastructure comes handy, all equipment required for world class manufacturing is updated and maintained.
Over the years, we have handled materials like carbon Steel in various grades; Aluminum & Alloys Copper & its alloys like admiralty Brass; Naval Brass, cupronickel, Stainless Steel in various grades like AISI 304,316,316 L, Titanium, hast Alloy & nickel Alloys. Team Positron is qualified, including specified welding skill specifications.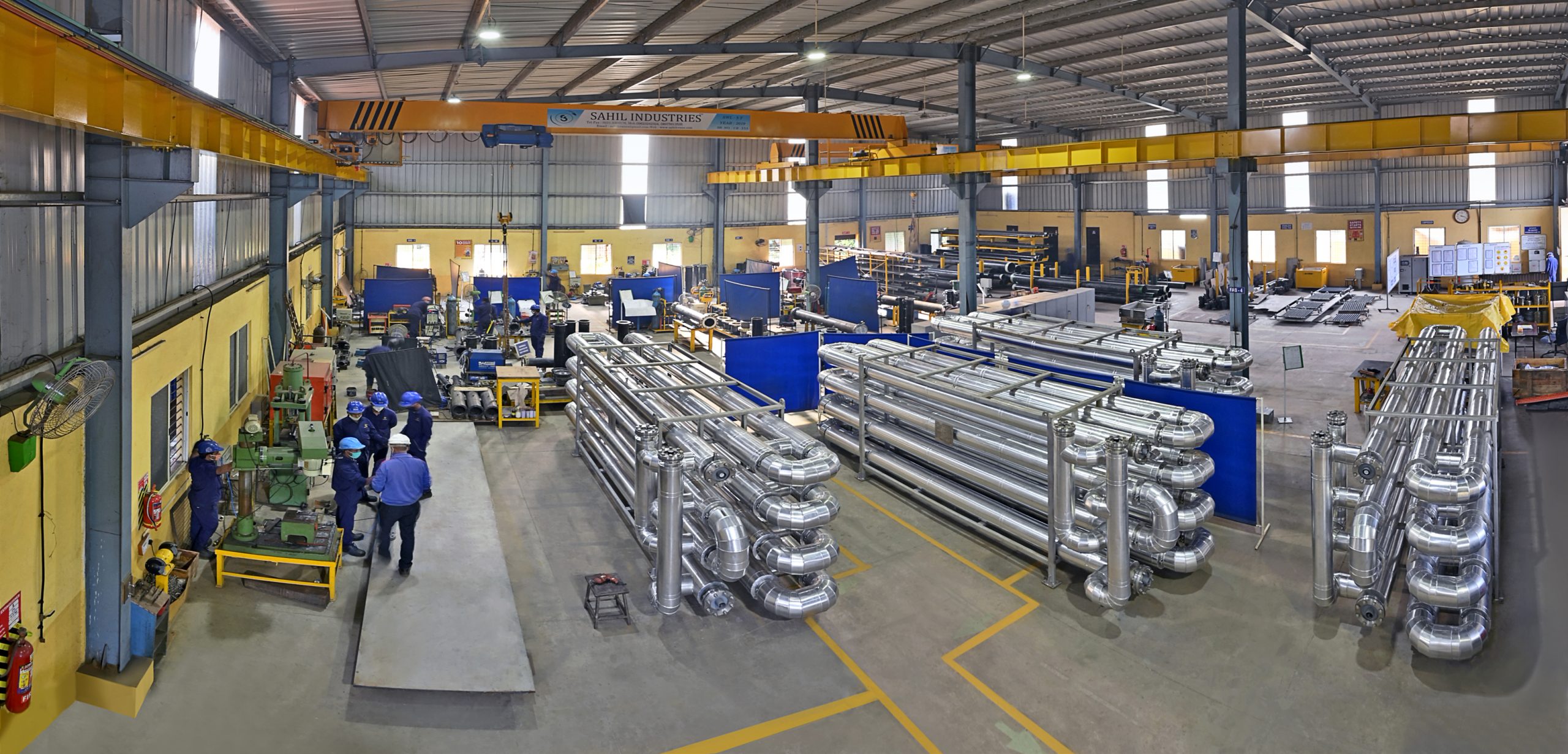 QUALITY
We have maintained a high level of quality in our products with satisfied customers. Understanding and taking into accounts of customer's view point and needs has brought us the long term relations and new opportunities. That has created stage for continuous improvement in quality
● We have NDT Level II Engineers, 6G qualified welders & well trained fitters.
● Facility of Oil Flushing of Heat Exchanger, to achieve cleanliness of NAS II filtration.
● In house painting facility, with high durability coating system for environmental conditions classified as C5 M-very high corrosive (marine) and our Painters are certified by NACE Level II inspector.
With our quality standards, we certify that our products are free from Dust, Rust and Particles.