...Provides Solutions & Products in Heat Transfer
Since incorporation, the organization manufactures Heat Exchangers to provide heat transfer solutions. Situated at Belagavi, Karnataka State, India is an in-house suit for design, manufacturing, and testing facility.
The products find applicability in a wide spectrum of industries like Power Generation (Thermal and Hydro), Power Transmission and Distribution, Chemical Industries, Oil and Gas Industries, Food & Pharmaceuticals.
Designed to address TEMA Standards, our products qualify to requirements including ASME U stamp, U2 stamp, R stamp, NB stamp, CE PED certification, DOSH certification, UKCA certification, EAC (GOST) certification, and CRN(Canadian Registration Number) certification.
The 'Management Systems' are integrated (IMS), certified to ISO Standards; Quality MS- 9001, Environment MS- 14001, Information Security MS- 27001, Occupational Health and Safety MS-45001
Accreditation


ENGINEERING

We specialize in designing heat exchange solutions to your requirements and Geographic's having wired with different demographics, specific general arrangements constraints, process needs, addressing sector-specific standards, codes & conducts, the organizational knowledge for the heat transfer solutions has enriched over years. Certified to ISO Standards, resourced with most recent designing software and ASME knowledge publications. Positron's experienced and qualified design team ensures tailoring the designed products to suit your requirements.
DESIGN

Design in Positron Engineering Corporation, is considered special and peculiar with each Customer. We do Thermal Design, Mechanical Design & CAD Model, the effectively represent output in well define manner. Our Designs are unique & particular to every Project.
QUALITY

Documented business objective of zero return inward, sustained with integrated management systems, the delivery qualities has been constantly on continuous improvement with us. Verified by Third party inspection agencies including Lloyds, DNV, BV, TuV, Quest, we consider quality as self-respect and the respect of our product.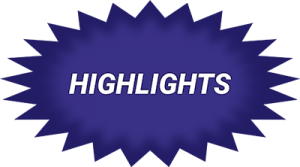 Quality Driven
Understanding and taking into accounts of customer's view point and needs has brought us the long term relations and new opportunities.
Customer Focus
As a business philosophy, for us customer is and remains our very cause of existence. With continual improvement to our ISO Certified Management Systems and integration of the same, the uninterrupted, uncompromised deliverables to the customers are ensured.
Resources
We have Enough Resources with respect to Knowledge, Experience, Skills, and Machinery & Methodologies.
Global Supply
We have supplied to major Parts of Globe though outsourcing different Projects, with awareness of major Nations &their Policies.